Author: Oleksandra Hordon
GLOBSEC's CEE Her workshop, held in Brussels for the first time, brought together a group of women professionals from the Western Balkans. The new edition of the workshop took place between April 24 and 26, 2023. Over the three days, women experts and professionals from North Macedonia, Serbia, Kosovo, Montenegro and Albania engaged in dynamic discussions about women's role in the broader security and foreign affairs fields.
The workshop began with a dinner with MEP Viola von Cramon-Taubadel, as an inspirational speaker. MEP Cramon shared her career path and experiences as a woman in politics. We discussed important matters, such as gender equality and diversity in the political field, comparing cases in the EU and Western Balkans. The MEP's story and insights inspired the participants.
The second day of the workshop kicked off with a mentoring session by career coach and inspirational speaker Lucia Kleštincová. She stressed raising the female voice, balancing work and personal life, coping with burnout, and understanding one's own leadership potential.
At NATO Headquarters, Benedetta Berti, Head of Policy Planning in the Office of the Secretary-General, and Ambassador Julianne Smith of the U.S. Permanent Representative to NATO discussed with the group of women what tools are crucial to build a woman's career in security and international affairs and to retain an ambitious path. They also discussed how NATO has been improving in applying gender-based and overall diversity-based approaches to policies and priorities.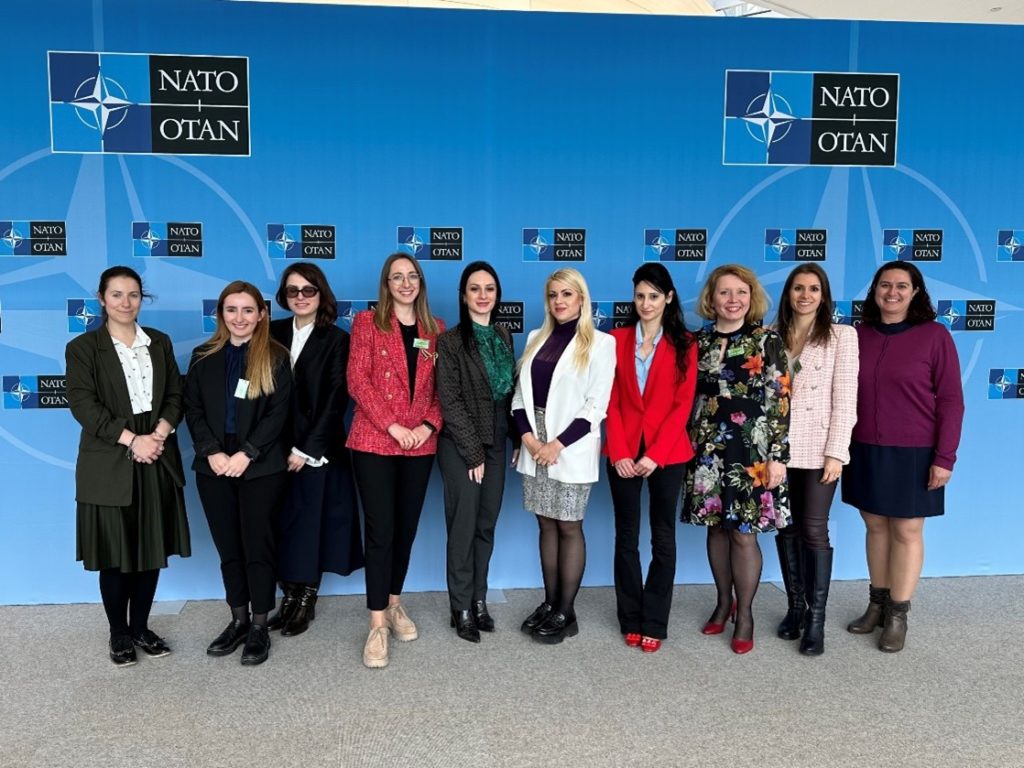 At The European External Action Service, Clive Rumbold, Senior Expert on the Western Balkans, welcomed the group. The discussion was particularly relevant for the group of women from Western Balkans with a lively session on current priorities for the EU in the region, observed progress, and remaining challenges related to foreign policy and security in the region.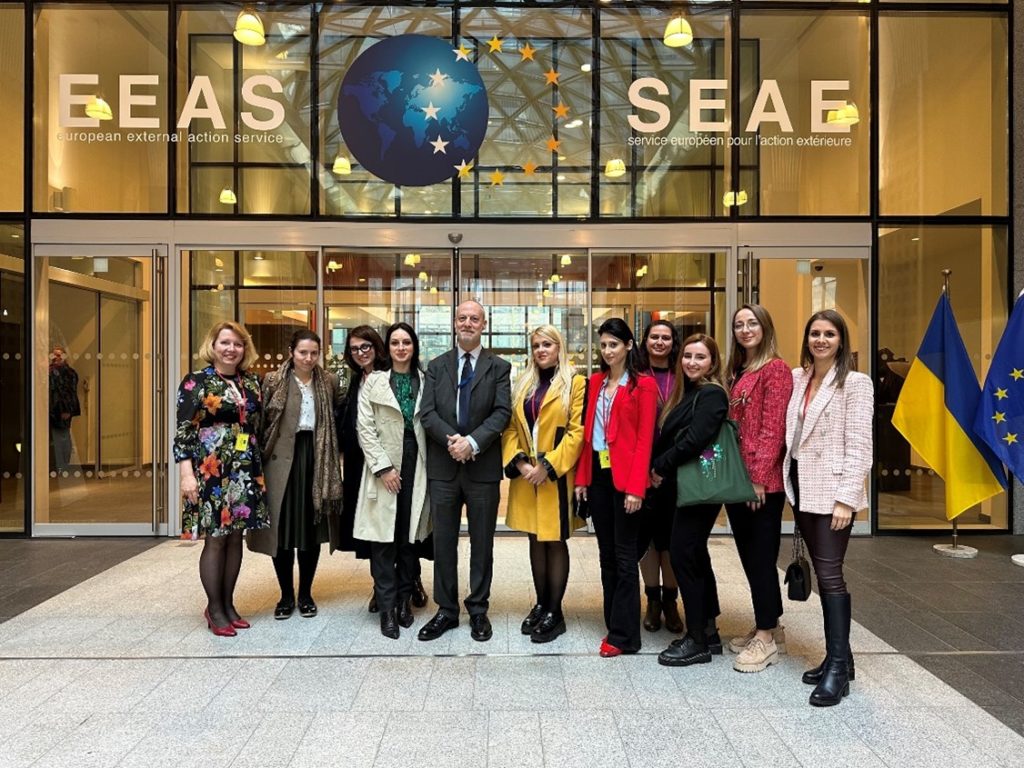 The final part of the second day's rich agenda was a consultation in cooperation with WIIS Brussels (Women in International Security) on Women and Security. Twenty-two female experts came to discuss their personal meaning of "security" and how to conceptually approach security in today's international environment.
The CEE Her workshop concluded on April 26 with a morning event – a CEE Her Breakfast. MEP Radka Maxová and Lesia Radelicki, Member of Commissioner Dalli's Cabinet, joined us as speakers. The newest GLOBSEC report on Policies towards Temporary Displaced Ukrainian Women, focusing on Austria, Czechia, Hungary and Slovakia, was presented by the main author Sofia Schevchuk, followed by comments from the Report Respondent Lyuba Karpachova, from Promote Ukraine.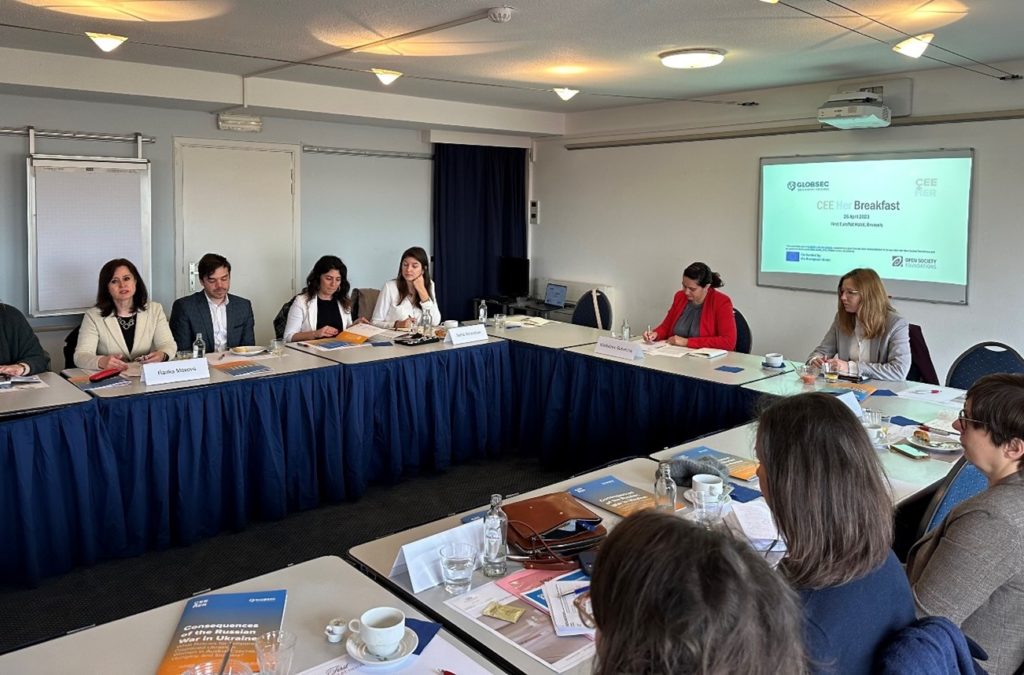 The three-day event aimed to provide the exceptional group of women from Western Balkans a platform to engage in policy debates, share own experiences with the Brussels stakeholders and find means for future personal growth.